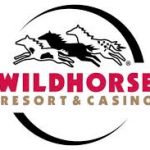 Website Wildhorse Resort and Casino
JOB SUMMARY
Assists the Golf Professional with golf shop operations, including player tracking, merchandizing, tournaments and special events. This is a contract seasonal position working approximately 6-8 months per year and is classified as a sensitive position, requiring a background and criminal history check.
ESSENTIAL JOB FUNCTIONS:
Ensure customer satisfaction through prompt, efficient and friendly service.
Demonstrates prompt, professional and attentive guest service at all times. Provide informative, knowledgeable assistance to ensure guest satisfaction.
Shall process golfers with schedules tee times, providing course information and promote play.
Provide Pro Shop Guests with golf play information and assistance, process purchases and payments.
Serve as course Marshall, monitoring the schedule and pace of play.
Keep Golf Pro advised of any operational issues/concerns.
Assist in scheduling, organizing, coordinating tournaments, leagues and special golf events.
Keep supplies organized and stocked, including carts, rental equipment and restrooms.
Provide assistance/training for seasonal, part-time and summer youth employees.
May be required to open and close Golf Shop without supervision, requiring early and late shift work.
Will be required to work weekends, holidays and varied, long hours during prime golf season.
Must be able to enforce golf course rules and regulations.
Work at times as Driving Range or Cart Attendant as required during rush/peak periods/events.
Keep the Golf Shop neat and clean, inside and outside, as well as restocked with merchandise.
Comply with regulatory laws, employee handbook, department policy and procedures, safety codes, etc.
Promotes a clean, safe and healthy work environment for employees and guest. Promptly reports all concerns to Supervisor.
Ensure that operation of equipment, tools and materials are handled in a safe manner.
Promote internal guest service standards through courteous and respectful behavior.
MINIMUM QUALIFICATIONS:
Familiarity with golf activities, a golf player..
Must be courteous, personable and professional in relating with customers.
High School Diploma or GED.
Cash handling skills.
Must demonstrate effective communicating skills, both oral and written.
Flexible to work various shifts and weekends. Must be reliable and dependable.
Physically fit – able to stand and/or walk for long periods of time; able to perform repetitive motions with wrists, hands and fingers; able to lift and maneuver 50lbs.
Requires a criminal history background check.
Must be at least 18 years of age.
PREFERRED QUALIFICATIONS: