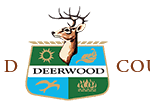 Website Deerwood Country Club
The Country Club Administrative and Member Assistant is responsible for providing exceptional administrative support to the General Manager and the senior staff.
This position plays a key role in the daily interaction and direction of all Club members/guests/vendors/staff. All tasks and assignments encompassing this position are to be performed in aim of achieving all Departmental/Club operational objectives at the highest level in support of the vision of the Club.
Primary Responsibilities:
Provides support for the Club Manager and the management staff as directed
Strong organizational skills: time management, attention to detail, ability to self-start.
Excellent oral and written communication skills.
Positive attitude, professional manner, and appearance in all situations
Able to multi-task and produce high-quality results
Greeting & Assisting members and guests.
Take messages accurately to include whom the message is for, name of caller, what the call is in reference to, date and time of the call
Ensure superior customer service by sustaining a culture, through actions and example, wholly committed to listening to members and guests, understanding their needs, and exceeding their expectations
Take reservations for special events and coordinate table assignments and seating
Check on-line dinner reservations and relay information to the Clubhouse Manager.
Have knowledge of Club departments and management team
Assist in maintaining club files ensuring the completion of all required forms
Help lead Member engagement initiatives and socials
Assemble new membership enrollment kits
Be knowledgeable about your job, the company, and our services, promotions and business practices so that you can provide members and guests with consistent and accurate information
Perform additional duties as assigned.
MINIMUM QUALIFICATIONS:
Minimum Associates degree
Three years of Hospitality experience required
Minimum of four years' in a Country Club.
Jonas, Club Essentials/CRM, Microsoft Office (Word, Excel, Outlook, PowerPoint and Publisher) are essential
BENEFITS:
Health, Dental, and Vision Insurance
401K Plan with Employer Match
Life Insurance/AD&D
Paid holidays, vacation, and sick days
Golf privileges
Merchandise discounts
Job Type: Full-time
EOE M/F/D/V.
Job Type: Full-time
Pay: $12.00 – $15.00 per hour
Benefits:
401(k)
401(k) Matching
Dental Insurance
Health Insurance
Life Insurance
Vision Insurance
Schedule:
Experience:
Private Club: 3 years (Required)
Jonas: 1 year (Required)
Event Coordination: 1 year (Preferred)
Hospitality: 3 years (Required)
Education:
Location:
Jacksonville, FL 32256 (Required)
Language:
Work authorization:
Additional Compensation:
Typical start time:
Typical end time:
Setting:
Ergonomic Workspace:
This Job Is Ideal for Someone Who Is:
Dependable — more reliable than spontaneous
People-oriented — enjoys interacting with people and working on group projects
Detail-oriented — would rather focus on the details of work than the bigger picture
Achievement-oriented — enjoys taking on challenges, even if they might fail
Innovative — prefers working in unconventional ways or on tasks that require creativity
High stress tolerance — thrives in a high-pressure environment
This Company Describes Its Culture as:
Detail-oriented — quality and precision-focused
Outcome-oriented — results-focused with strong performance culture
Stable — traditional, stable, strong processes
People-oriented — supportive and fairness-focused
Team-oriented — cooperative and collaborative
Benefit Conditions: