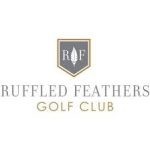 Website Ruffled Feathers Golf Club
Scope:
The Head Professional will oversee and manage the golf operation and work cooperatively with other departments. The position will promote an exceptional "golf experience," and provide excellent services and programs to all patrons.
Primary Responsibilities:
Recruitment, hiring, training, and supervision of all staff including assistant and teaching professionals, outside assistants, mechanics, starters and rangers.
Implementation of policies and procedures and regular scheduling of staff meetings.
Oversee all golf services and operations.
Oversee the rental and maintenance of golf cars.
Oversee the reservation system, starting, and monitoring of play.
Track and verify all players and guests, golf cars, club care, lockers, handicap fees, and other charges necessary, and facilitate proper controls.
Oversee the administration of the handicap program.
Enforce all rules and regulations governing golf course usage.
Develop and manage an innovative tournament program that services all customer segments.
Develop and oversee the golf instruction and golfer development programs for all customer segments.
Oversee the operations of a well-managed practice facility.
Maintain close working relationship with the Superintendent and other department heads.
Assist in the marketing and promotion of new memberships / play.
Assist in the preparation of budgets, including forecasting and review of all golf revenues and expenses on a daily, weekly, monthly, and annual basis.
Maintain and oversee a profitable merchandise concession that is consistent with patron demographics and needs.
Establish sales goals and forecasts for all golf programs and services, monitor and analyze reports.
Oversee all golf-related purchasing.
Implement cash and systems controls to ensure the safekeeping of assets, inventory and resources.
Oversee and approve all weekly golf staff time sheets /payroll, purchase orders, and invoices.
Supervise physical inventories and the display of merchandise. Assist in the development of necessary systems to safeguard inventories.
Assist in the publication of newsletters, informational and promotional materials.
Compile information from market competition for comparison studies to properly position the facility in the marketplace.
Note: Other duties as assigned by supervisor or management.
Creative Ability:
Create instructional programs to enhance service and maintain interest and enthusiasm among all customer segments.
Assist in marketing and promotion for instruction programming
Create a player development program to foster a competitive environment, and provide career guidance for aspiring youth
.
Relationships:
Maintain extensive contact with supervisors and instructors to ensure teamwork and consistency in teaching programs.
Possess a personality trait that will make people feel welcome, reflecting favorably on the facility
Education:
Maintain professional expertise through related courses in golf training, player development, management, and accounting.
Skills:
Strong oral and written communication skills
Strong attention to detail
Supervisory skills
Planning and organizational ability
Customer skills
Computer skills
Working Conditions:
Might be required to work some late evenings.