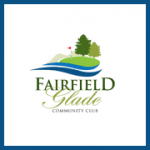 Website Fairfield Glade Community Club
Primary job is customer service: greet everyone with a smile and welcome to Fairfield. Help those members or guests who need help getting their bag on or off the bag rack and their cart. Follow safety rules and remain careful in performing duties. Although other duties are required, the top priority is exceeding customer expectations.
STARTER OBJECTIVES
Confirm that each individual beginning on the course has checked in at the Pro Shop and ask how many holes they are playing, walking or riding/observing.
Pair unpaired groups to form foursomes whenever possible.
Work with the Pro Shop to help players without a tee time pair up with groups that have less than a foursome.
Enforce the dress code, age restrictions, and no personal cooler rule.
Assign carts to golfers and record cart numbers assigned to specific individuals.
Enforce the policy of two riders per cart.
Instruct players on cart operations, restrictions and daily rules.
Instruct All players on the ATAP pace-of-play policy. Maintain constant tee time intervals of 10 minutes off both 1 and 10 tees at all courses.
Help maintain the appearance of the driving range by replacing empty baskets and keeping area clean in appearance.
Check with the Pro Shop for any updates such as 'no shows', cancellations, and additions to the tee sheet.
Coordinate with the Ranger throughout play and assume the responsibilities of a Ranger during the turn times.
All carts returning from the course to be sent out again are to be cleaned of all debris and sand bottles replace with filled bottles.
Keep filled sand bottles ready for players to swap during their turn.
Handicap Flags are given ONLY with golf professional approval.
RANGER OBJECTIVES
Monitor the pace of play (the ATAP system sets the time maximums per hole, per nine, and per round) and work with the golfers who are behind in order to increase their pace and regain their proper position on the course. This may require you to ask players to skip a hole if they are holding up play.
When course is full remind golfers to keep pace with the golfers directly in front of them.
Assist golfers with any cart problems.
Assist golfers with any medical problems.
Provide information to those with questions.
Enforce the dress code and cart regulations.
Take messages to players on the course.
Inform Pro Shop employees of any safety hazards on the course and any condition changes.
Customer service preferred, knowledge of golf etiquette beneficial.
Computer literate
Outside, variable weather conditions (occasionally extreme temperatures), minimum supervision. Walking and standing on hard surfaces, often walking as much as 10 miles daily during peak season.
Able to work with little supervision at times.
Normal speech, hearing, and vision, lifting of 25 pounds (more where applicable with assistance). Consistent starting and stopping of carts and physical ability to move in and out of carts repeatedly. Repetitive movements may be strenuous due to volume of golfers and number of hours required to accommodate business needs.
Ability to work on several tasks simultaneously; maintain composure when dealing with stressful situations.