By Bert Jones USGTF Certified Golf Teaching Professional® Loomis, California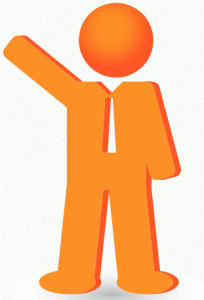 Many have said that putting is nothing more than line and speed. If so, then we would see more players making their putts. Putting deserves more attention from teaching professionals to help their students understand that it is more than just line and speed.
Why should you place so much emphasis on putting?
Putting is statistically 50 percent of your score, providing that you have hit every green in regulation and two-putt. But let's say you shoot 72 with 30putts, yielding 41.6 percent of strokes being putts. It is still a large percentage of the game, and that is why we need to be better at teaching and assessing our students.
Before you assess a player, ask some questions to better understand their expectations. The number one expectation I hear is that they want to avoid three-putts. A simple solution would be to get the ball closer to hole with their irons. However, we need to dive deeper to better understand what they really expect, and whether or not their expectations are realistic. Using the acronym SMART (which stands for specific, measureable, attainable, realistic and time-based) is a tool I use to set expectations. Questions are asked to pinpoint what the player expects.
Many players think that they should be making putts 75 percent of the time or greater in the range of 6-to-10 feet. This expectation is clearly unrealistic. In every instance, my students are amazed that, on average, tour players only make 50-to-60 percent of putts from six feet. In addition, tour players make 99 percent of putts from three feet. The statistics lay the foundation for expectation and goal setting.
Once you reach agreement on the SMART goal, it is time to move on to assessing the player. As you know, putting has four major components:1) the golf ball, 2) the putter, 3) the golf green, and of course, 4) the player. We need to assess each of these components to adequately understand what needs to change.
The golf ball – Not all golf balls react the same at impact. Some are soft and others produce a different sound when struck. The key is using the same ball every time to produce consistency.
The equipment (the putter) – First and foremost, I want to know if the player has ever been fitted for a putter. I explain that being fitted will not make them a great putter, but it will ensure that their equipment does not disadvantage them. There are eight items that I look for when evaluating and fitting a putter:
1) Length 2) Loft 3) Alignment lines 4) Grip size and type 5) Milled vs. inserts 6) Toe hang 7) Putter type: mallet, blade, etc. 8) MOI (moment of inertia)
The golf green (greens reading) – Most students do not understand greens reading, and do not have a fully developed pre- and post-shot putting routine. As a result, many fail under pressure. There are two major greens reading programs that take the guesswork out of greens reading, Aim Point and Vector Green Reading. Teaching a greens-reading process provides a methodical way to read greens. Your teachings should include a pre- and post-routine that includes breath control (i.e. Heart Math, www.Heartmath.com). These processes should be consistent every time you putt.
The player (setup, stroke path, impact, and speed control) – There are a multitude of ways to putt and get the ball in the hole. It is important to assess all four elements listed above. Here are three ways to assess a player: 1) LORD's Test (based on the Titleist Performance Institute Golf Level Two), 2) Dave Pelz's seven putting assessments, and 3) The Four Elements Putting Assessment, based on Eye line Golf. The assessments are similar, but offer different perspectives on grading.
LORD's Assessment – grade students by giving them 1 to 5 points by putting from different angles and distances. Points are awarded thusly: correct side of the hole, right amount of break, aim point, starts on line, and good speed.
Dave Pelz Assessment – assesses seven areas of interest: 3-foot putts, 6-foot putts, makeable putts(10 to 20 feet), breaking putts (with at least six inches of break), intermediate putts (20 to 30 feet), long lag putts (35 feet or more), and three-putt avoidance. Details about the assessment can be extracted from the Pelz book titled Dave Pelz's Putting Bible.
The Four Elements Putting Assessment – grades students A, B, C, D and X by having them complete 10 different putting tests. Details on how to administer the assessment can be found by visiting the Eye line Pro website,
www.EyelineGolfcom
. Measure everything; otherwise, you are guessing!