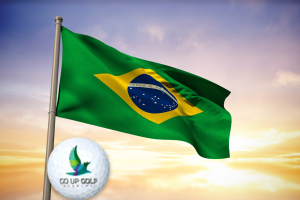 In the city of Barueri-SP, professional Jack Corrêa will work on popularizing the sport of golf in the region through the Goupgolf Academy and Instituto Golfe Brasil. On March 18, 2023, the first public driving range will be inaugurated at Parque Ecológico Barueri in São Paulo.
This project aims to spread the sport in the region and will help hundreds of young people and families who want to learn and practice the sport. The supporters of the city hall of Barueri-SP are represented by Mayor Rubens Furlan and Vice Mayor Piteri, and their secretaries Bidu (supporter of the environment project), Ademir, Renato, Adão, Rogério and the secretary of sport Tom Moises. They are excited to be fulfilling this dream.
"Our country has many talents, and this project will certainly make a great opportunity in the state of São Paulo and Brazil," said Corrêa. "We will not only bring the dream of discovering a great player, but this project will be fundamental for the golf industry, giving young people the necessary knowledge to be able to perform any function within a club, academy, resort and others." Corrêa is the technical vice president of the Olimpic Golf Course, director of Goupgolf and president of Instituto Golfe Brasil.