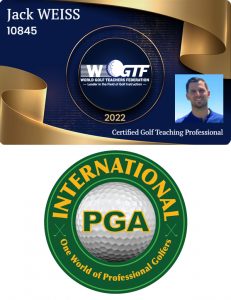 1. Complimentary digital WGTF membership cards. These digital cards are accessible anywhere in the world for quick member validation. 2. Worldwide recognition and prospects for both business and social purposes. 3. Membership opportunities with the International PGA,
InternationalPGA.org
. WGTF members are eligible to enroll in membership with the International PGA. 4. Belonging to a worldwide network of Certified Golf Teachers and much more!
www.WGTF.com