These events are open to all members of the United States Golf Teachers Federation and World Golf Teachers Federation.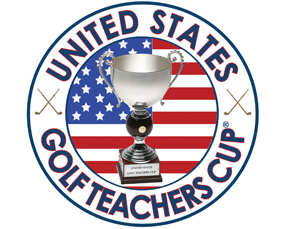 October 19-20, 2020
The Revere Golf Club
Las Vegas, Nevada
More details coming soon…
Southeast Region Championship
Click here for event details
Date:               January 23-24, 2020
Location:       Rio Pinar Country Club, Orlando, Florida
Champion:     Mark Harman
USGTF national course director Mark Harman of Ridgeland, South Carolina, captured a record ninth region title when he won the 2020 USGTF Southeast Region Championship at Rio Pinar Golf Club in Orlando, Florida, January 23-24. Harman fired scores of 71-72 – 143 to best Ron Cox from Nashville, Tennessee by two strokes. Harman began the second round with a two-stroke lead over Cox, building it to a seemingly safe five shots at the turn. But Cox, having other ideas, ripped off three consecutive birdies to open the final nine to pull within two. The pair battled back and forth until Harman's 60-foot putt from just off the 18th green to one foot sealed the deal.
A record 22 players teed it up, making it the best-attended SE championship yet. Region director Mike Stevens hosted the event and chose the venue, which previously was a PGA Tour stop.
Past champions:
2020 – Mark Harman
2019 – Mark Harman
2018 – Eric Hammer
2017 – Melvin Blair
2016 – Carlos DeBarros
2015 – Jim Peters
2014 – Mark Harman
2013 – Mark Harman
2012 – Mark Harman
2011 – Carlos DeBarros & Mark Harman (co-champions)
2010 – Mark Harman
2009 – Mark Harman
2008 – Mark Harman
Northeast Region Championship
Click here for event details
Date:              June 26, 2020
Location:      Mountain View GC, Ewing Township, NJ
Cost:              TBA
More details coming soon…
Past Champions:
2019 – Doug Pierce
2018 – Frank Petry
2017 – Andrew Pierson
2016 – Bob Helm
2015 – Chris Carroll
2014 – Martin Nolletti
2013 – Ed Williams
2012 – Ed Williams
Central Region Championship
Click here for event details
Date:               August 2-3, 2020
Location:        Pheasant Run Golf Course in Canton, Michigan
Cost:                $215.00
The 2020 USGTF Central Region Championship, a 36-hole stroke play event, will be held Sunday and Monday August 2nd and 3rd at Pheasant Run Golf Course in Canton Michigan.  Pheasant Run is a scenic and challenging course designed by the famous Arthur Hills.  The 27-hole championship layout features 300 acres of rolling terrain, natural wetlands, and woodland areas, with smooth fast greens and Four sets of Tee boxes.
Start Time on Sunday August 2nd will be at 1:00 pm and Monday August 3rd will be a 11:00 am start.
Cost is $215 USD, that includes: Two days of Golf, Cart, Range, and Prize money.  Prize monies will be paid out to over 40% of the field. Tee Boxes will be set-up 10 to 15 yards apart for the Open (50 and under), Senior and Super Seniors (50 to 70), Legends (70 and over), and Ladies.  Practice Rounds will be available the entire week leading up to the tournament for a very reduced special rate of $30 for all USGTF members playing in the tournament.
Canton is located 30 miles from Downtown Detroit, 15 miles from Detroit Metro Airport, 50 miles from Toledo OH, and a 4-hour drive from Chicago. There are several hotels near the golf course in Canton, the list includes the Baymont Inn, Comfort Suites, Extended Stay Inn, Fairfield Inn, Hampton Inn, and La Quinta Inn to name a few.  There are also many restaurants in the area to choose from.
To Register for the Tournament please contact Central Region Director Brent Davies at (248) 701-6843 or e-mail at btkadavies@comcast.net  Please mail Checks To: Brent Davies 5223 Parview Drive, Clarkston MI 48346
2019 – Hunter Huang
2018 – Grant Gulych
2017 – Matt Smith
2016 – Charles Henry
2015 – Jim Peters
2014 – Jim Peters
2013 – Nate Deakin
2012 – Event Cancelled
2011 – Keith Dunkelbarger
2010 – Mike Sidlinger
2009 – Joe Janosky
2008 – Charlie Henry
Northwest Region Championship
Click here for event details
Date:            September 16-17, 2020
Location:    TPC Harding Park, San Francisco, CA
Entry Fee:    TBA
More details coming soon…
Southwest Region Championship
Click here for event details
Date:               Postponed
Location:        Ridgeview Ranch Golf Course – Plano, Texas
Cost:                xxxx
Past Champions:
2020 – Postponed due to coronavirus
2019 – Cole Golden
2018 – Cole Golden
2017 – Craig Johanson
2016 – Bruce Sims
2015 – Cole Golden and Carlos DeBarros (co-champions)
2014 – Randy Beeney (Senior Division Champion) Walt Abraham (Super Senior Division Champion)