Professional Golf Coach Online Certification Course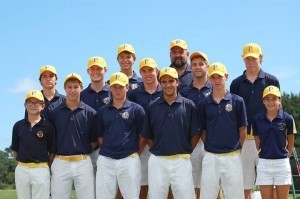 Many years ago USGTF President Geoff Bryant asked our technical committee to clearly define the difference between a Golf Teacher and a Golf Coach. Because there has always seemed to be some discrepancy in this regard.
So here is their answer!
A golf teacher basically helps recreational golfers, and a golf coach helps those who compete at the game. Are there similarities, yes! Both are great ambassadors to the game of golf. Both need to be playing the game of golf to a reasonable level themselves. And they need to clearly explain the mechanics of the golf swing. But the golf coach also has to be well versed in subjects like fitness and nutrition, golf psychology, mental toughness and confidence. So it's really the element of competition that separates them.
Ideally, a competent golf coach should come up the ranks from that of a golf teaching professional. There is no better training ground for coaching golf than having shared your passion of teaching the game to those of all ages, levels of abilities, and varying personalities. Furthermore, most successful teaching professionals have acquired the characteristics of patience, humility and compassion, which are prerequisites for helping those who are competing at the game. A competent golf coach should be able to act as a mentor, be able to motivate clients, and offer advice if need be on personal development.
Teaching Golf, Coaching Golf…Both the Profession of a Lifetime®
Our Educational Staff
The USGTF has assembled some of the finest coaches in the world of golf to share with you their knowledge. These individuals are recognized experts in the various aspects of coaching the game.
The Coaching Industry
More money than ever before is being made available for tournament golf worldwide, and these events are now played throughout the year without any particular off-season to the sport.  As a result, more golfers worldwide are learning to compete. Because of this evolution, the United States Golf Teachers Federation developed this online coaching certification course which covers things like golf psychology and sports psychology in general, education on mental toughness, nutrition, biomechanics, coaching at the high school level, coaching at the collegiate level, coaching at the professional level, and coaching at the national team level.
The following topics are covered in this online course:
Understanding Sports Psychology
Coaching a High School Golf Team
Coaching Golf at the Collegiate Level
Coaching a Tour Player
Understanding Fitness and Biomechanics for the Golf Coach
Helping your Competitive Golfer to Become Mentally Bulletproof part 1
Helping your Competitive Golfer to Become Mentally Bulletproof part 2
Golf Coaching Excellence
Nutrition for Golf Coaches
Clubfitting for Golf Coaches
This online course requires the successful completion of a 80 question multiple choice test.
Course Requirements
Part of becoming a competent golf coach is the ability to understand and teach the mechanics of the game. In fact, this is the one area that both the golf teacher and the golf coach have in common. For this reason, one must have either USGTF or PGA teaching certification prior to taking this course.
Do not meet the requirements? No Problem: For those who do not currently hold golf teaching certifications,  you may take the Association Teaching online course in conjunction with the Coaches course to gain both your teaching credentials along with your coaching certification.
Certified Professional Golf Coach® is a service mark of the United States Golf Teachers Federation. All those who become certified through our online program are permitted to use this service mark in promoting their golf careers.