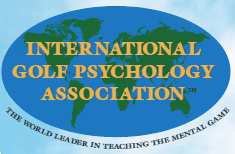 By Dr. Gregg Steinberg USGTF Sports Psychologist, Nashville, Tennessee
This past April, Patrick Reed won the Masters. What impressed me most was his second shot on #15 on Saturday. It was rainy and a bit risky to go for it, but he nailed his shot and his ball just cleared the water. From there, he made a birdie which helped him win the tournament.
Patrick Reed has complete confidence in his abilities. Remember, early in his career he said he was a top-five player in the world, although he was not even close to that ranking at the time. The media admonished him for that, but that showed me that this guy is a winner and will be a winner!
Patrick Reed gets it. Confidence is a choice. This is one of the most powerful mental-game ingredients that I can share with you. No matter how many bad shots you just hit or how many easy putts you just missed, you can still choose to be confident. Regardless of outcome, you can always be confident, but that mental skill is supremely difficult.
Another story that relates to this mental skill that I love to tell at all my seminars relates to the great Tom Watson. Most golf fans will remember his remarkable chip-in on the 17th hole at the 1982 U.S. Open at Pebble Beach, where he went on to victory. However, on the seventh hole, he missed a putt from two feet. Watson didn't lose confidence in his putting; he merely told himself that even great putters miss an occasional easy one.
Winners, like Reed and Watson, choose to be confident regardless of the situation or past disaster. This is what makes them champions. Here are a few suggestions for you to help your students build their confidence:
Create a confidence journal. In this journal, write a confidence statement everyday such as, "I choose to be confident" or "I am a great putter" or "I am good out of the bunker." This journal will help to make a habit of making confidence statements when you are in a pressure situation.
Record the time when you were very confident.  Record the shot you hit as well as why you were confident and what it really feels like to you, because everyone is unique in this regard. When you feel your confidence sliding, just glance at this journal to get a quick jolt of confidence.
Make confidence a choice and a habit, and you will increase the chances of playing your best in every situation!
About the author: Dr. Gregg Steinberg was ranked by Golf Digest as one of the world's greatest sport psychologists and is the USGTF sport psychologist. If you want to learn how to teach your students key mental-game aspects, the International Golf Psychology Association (IGPA), endorsed by the USGTF, has created an on-line course at www.MasteringGolfPsychology. com. This course was created by Dr. Steinberg, and members of the USGTF can access the course for half price using the promo code iggy199. In addition, Dr. Steinberg just completed the Masters Level Golf Psychology Webinar Series in April and plans on conducting another Masters Level Golf Psychology Webinar series in October, 2018. If you have interest or any questions, please contact him at mentalrules24@msn.com.