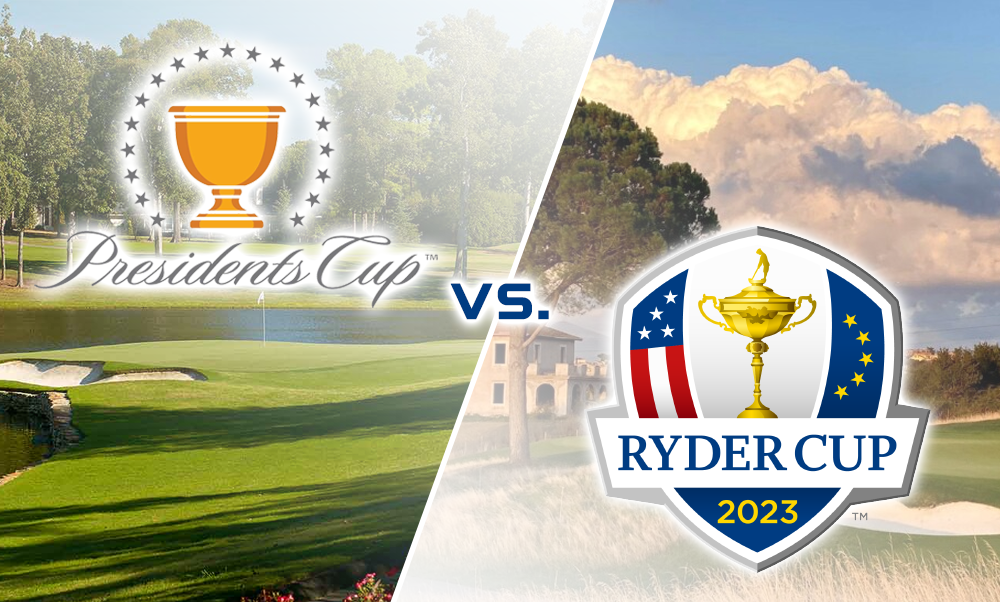 The Presidents Cup competition between Team USA and the International squad (excluding Europe) started in 1994 as a way to get the game's biggest international stars – most notably Greg Norman and Nick Price – into a team competition. Also, the Ryder Cup had, by this time, morphed from a ho-hum event that had little buzz to a must-see all-out war.
While the Ryder Cup is somewhat fairly evenly matched, Team USA has completely dominated Team International in the Presidents Cup. Various theories have been put forward as to why this is, but the most compelling is that Team International simply lacks the firepower that Team Europe has. Another important aspect is belief, and pro golfers are not immune from this. Simply put, Team Europe expects to win the Ryder Cup in Europe, and Team USA expects to win every time the Presidents Cup is contested.
Thirty years after the first playing of the Presidents Cup, it has nowhere the passion or interest that the Ryder Cup does. Will this ever change? Probably not soon. Team Europe in the Ryder Cup has a camaraderie and connection being from a common continent, while the International squad in the Presidents Cup hails from all over the globe with little in common. However, should Team International win a Presidents Cup or two, interest is sure to rise dramatically.