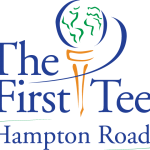 Website The First Tee - Virginia Beach, VA
The Y is a dynamic and diverse human service organization committed to nurturing the potential of kids, promoting healthy living and fostering a sense of social responsibility.
GOLF INSTRUCTOR
THE FIRST TEE
Imagine going to work knowing that what you do each day positively influences the lives of children in your community. Working at the YMCA you'll discover more than a job – you will have the opportunity to make a lasting difference in the community.
OUR CULTURE:
Our mission and core values are brought to life by our culture. In the Y, we strive to live our cause of strengthening communities with purpose and intentionality every day. We are welcoming: we are open to all. We are a place where you can belong and become. We are genuine: we value you and embrace your individuality. We are hopeful: we believe in you and your potential to become a catalyst in the world. We are nurturing: we support you in your journey to develop your full potential. We are determined: above all else, we are on a relentless quest to make our community stronger beginning with you.
POSITION SUMMARY:
The Golf Instructor is responsible for teaching all aspects of the game of golf, the nine character values, and the nine healthy habits to youth, teens, and families, according to The First Tee guidelines.
ESSENTIAL FUNCTIONS:
Set an example for all golfers to follow when in class, on the golf course, and throughout The First Tee Learning Facilities.

Set up and break down of all instructional areas.

Maintain neatness, order, and safety in all instructional areas.

Maintain equipment in good working condition.

Instruction of golf fundamentals and life skills as set forth by The First Tee guidelines, to youth, teens and adults.

Monitor progress of each child while in various phases of instruction while in classes, camps, clinics, life skills, and on the golf course.

Assist the Director of Golf in developing new and innovative programs for youth at The First Tee.

Be available to guide, communicate, provide extra help, and answer questions for students and parents relative to The First Tee programs.

Promote The First Tee of Hampton Roads first and foremost.

Adhere to all policies and procedures set forth by The First Tee and YMCA of South Hampton Roads.

Reports to the Director of Golf and assists with other duties as agreed.

Demonstrate patience and flexibility at all times.

Commit to excellence with thorough preparation, prompt arrival, positive attitude, and willingness to go above and beyond for the kids in The First Tee programs.
QUALIFICATIONS:
Must be at least 16 years of age with prior employment experience.

Experience in teaching the basic fundamental skills of golf, rules, etiquette, and playing procedures with youth.

Effective communication skills specific to youth and teens.

Experience with teaching in group and individual settings.

Flexible schedule for various class time (days and evenings)

Must have a passion for golf and a desire to interact with youth and teens.
ENVIRONMENTAL FACTORS, PHYSICAL REQUIREMENTS:
The physical demands described here are representative of those that must be met by an employee to successfully perform the essential functions of this job.

While performing the duties of this job, the employee is frequently required to:
May be required to walk, stand, run, kneel, climb and stoop.
Must be able to sit on the floor and get back up.
Continuous operations requiring attention to detail and multi-tasking.
Must be able to lift, pull and pull up to 50 pounds
Must be able to stand or sit for long periods of time
Must be physically able to successfully complete required certifications
BACKGROUND CHECKS:
An offer of employment is contingent upon receipt of satisfactory results to meet minimum requirements of the position. They may include criminal background and reference checks, E-Verify, drug test, driver's license record, and/or a Child Protective Services Check (CPS). Additional driver's license check, CPS, criminal background check, alcohol, and/or drug testing may be required to be processed in the future in order to meet and/or maintain the requirements of this position.
The YMCA of SouthHampton Roads is an Equal Opportunity Employer. In order to provide equal employment and advancement opportunities to all individuals, employment decisions at YSHR will be based on merit, qualifications, and abilities. YSHR does not discriminate in employment opportunities or practices on the basis of race, color, religion, sex, national origin, age, disability, sexual orientation, gender identity, veteran status or genetics.
Please Note: Requirements, skills, and abilities described above are representative of those that must be met by an employee to successfully perform the essentialfunctions of this position with or without reasonable accommodation. In no instance, however, should the duties, responsibilities, and requirements be interpreted as all-inclusive.