By Dane Wiren, USGTF Contributing Writer www.GolfTrainingAids.com When businesses started shutting down here in South Florida due to theCOVID-19 pandemic, we weren't sure where GolfTrainingAids.com stood on the list of essential businesses. We were fortunate to be able to limit access to walk-in customers and remain  open so we could ship our online orders. The problem was many golf clubs were canceling their pending April orders, and boxes started  coming back to us as undeliverable, marked "facility closed." Like almost everyone else, we ran through our contingency plans and awaited  our fate. When orders are placed online, my phone dings to alert me. That way, if anything that needs immediate attention, I can direct our staff to respond. One afternoon amid the uncertainty, my phone started dinging and did not stop for two months. Amazon was no longer using their fulfillment centers to process orders; they were sending orders to us, thousands of them. Golf nets and mats certainly topped the list as far as must-have items during this pandemic, but the following putting products constituted the bulk of our orders during the recent quarantine: Perfect Practice Putting Mat In what amounts to a perfect storm, GolfSply Co. has been perfecting its dual-hole, crystal velvet putting mat for nearly two years. We have  seen the company tweak the roll, the ramp, and the return track to perfection, and customers are genuinely in love with the product. As of  this writing, three full containers are arriving, all presold.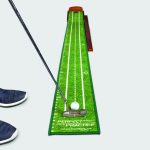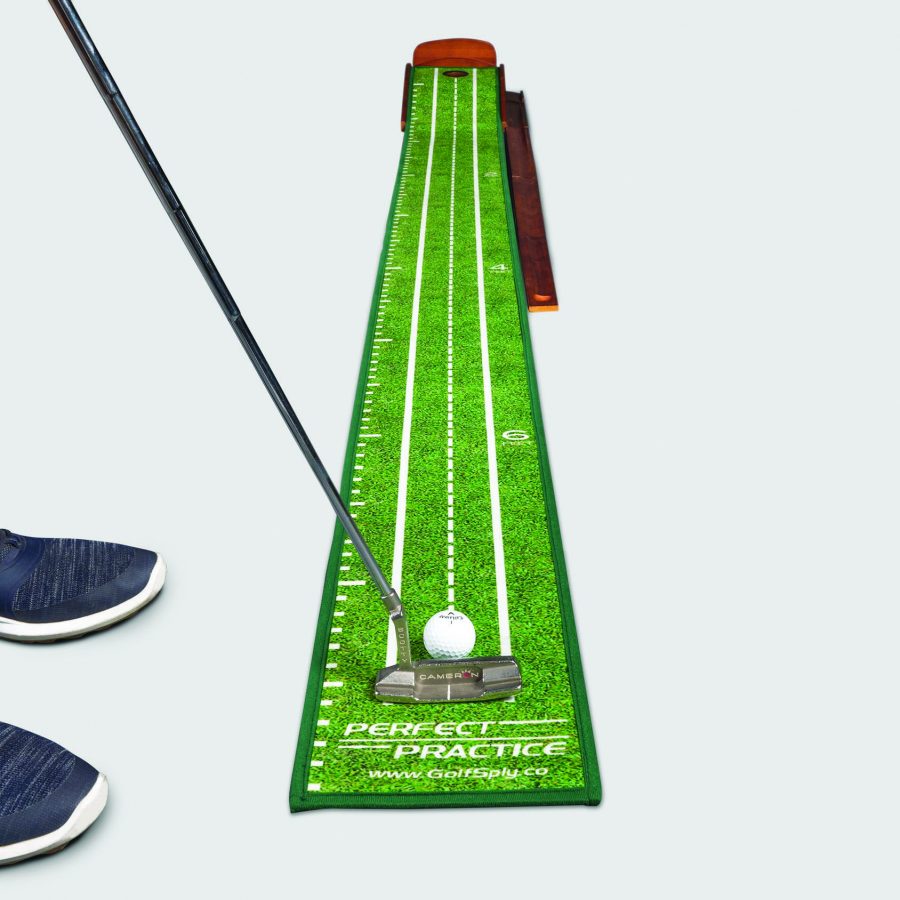 Customers have called Perfect Practice Putting Mat the gold standard of putting  mats, a must have and a go-to rainy-day practice tool, but this product has genuine fans you can look up on YouTube or Instagram. Check out @GolferGirlEm, for example. Among the numerous PGA Tour player endorsements, you will see Charles Howell III, Vijay Singh, Taylor  Gooch, Marc Leishman, Lydia Ko, Jimmy Walker and Nelly Korda, along with Dustin Johnson, who is the product's official endorser and  spokesperson. The original Perfect Practice Putting Mat that has received such acclaim is the 9' 6" (2.9 m) standard model, but the company has just released an 8' (2.44 m) compact and a 15' 6" (4.72 m) XL version. However, buyer beware…the XL version seems even longer when you are  putting to the small hole for a bet. I was really close! It should have gone in, actually, and we never shook hands. You can't bet real money on an elbow bump. PuttOUT Pressure Trainer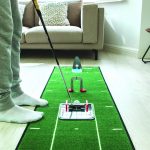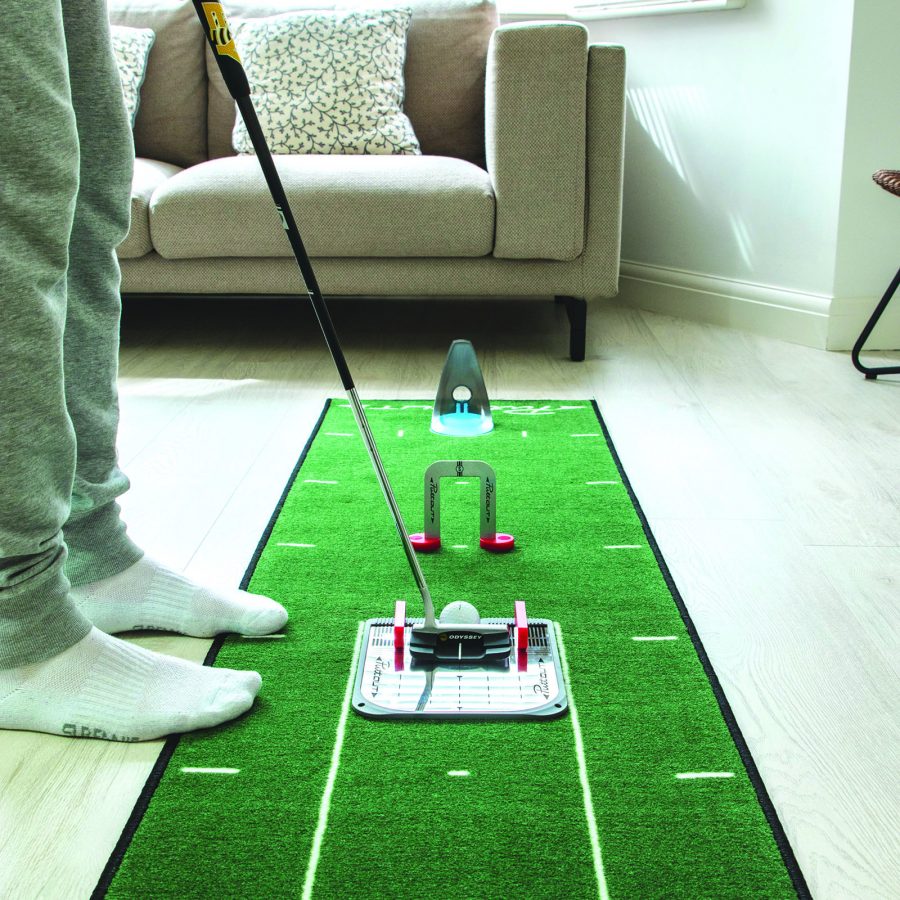 People like learning through games. Take a difficult task like striking a ball with the equivalent consistency of hitting a bullseye on a dartboard, and you can imagine what the PuttOUT Pressure Trainer is like. One difference is, you can hit a bullseye with a throw that is excessively hard or easy but arced, whereas you cannot make the ball stay on the ramp of PuttOUT with a putt that is too easy or too hard.  very now and again we receive a complaint that the product doesn't work, which always makes me chuckle and think to myself, "Being good is harder than you think." Give a PuttOUT to any young player, and they will become obsessed with mastering it. If you want to teach line and speed, start your  layers one foot away and let them take the ten-putt challenge. Allow them to move one foot back each time they can get a ball to stay on the  ramp within ten balls. If they can make one ball before their ten run out, they get to move back a foot. This PuttOUT drill is simple, engaging  and super fun! PuttOUTs come in a range of colors, great for creating team challenges or stations with easy identifiers.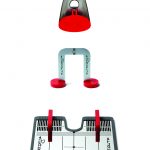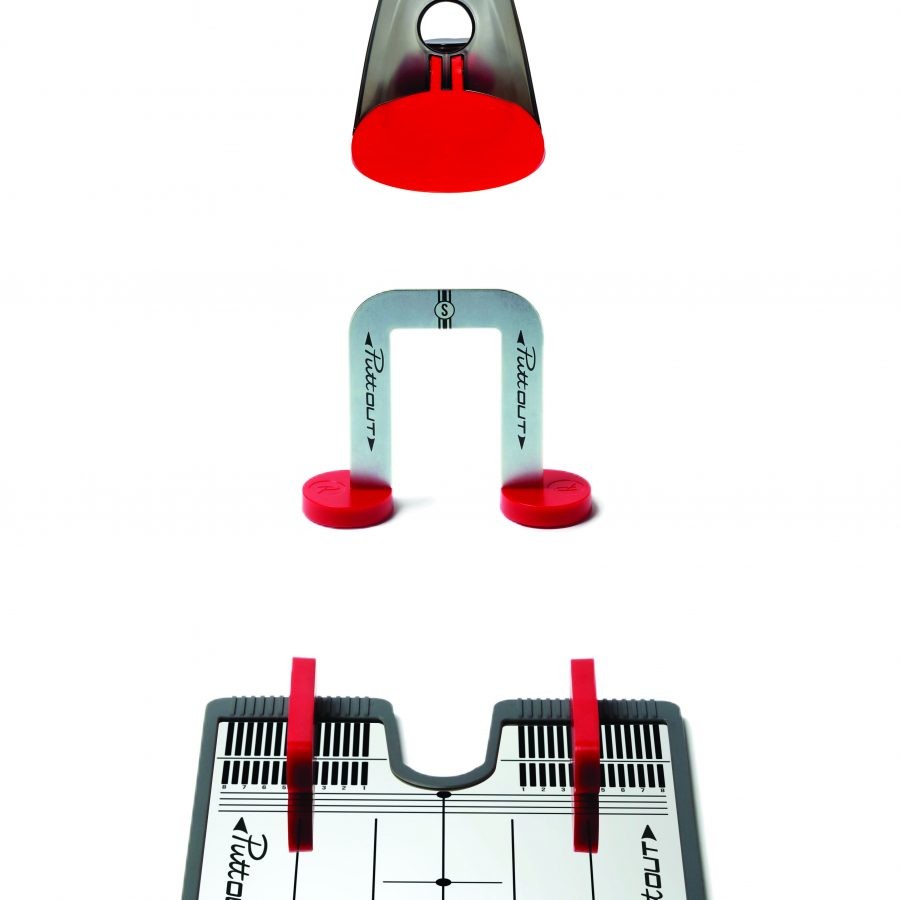 The company that makes PuttOUT has always had a vision of creating an indoor putting studio. Last year they introduced their  ultra smooth PuttOUT Pro putting mat, but new in 2020 are their Putting Gate and PuttOUT Putting Mirror. The company is meticulous about both the design and construction of their products. For example, their mirror features a scratch-resistant coating, a stainless-steel base so the mirror will not warp, a textured bottom so the product will not slip, and magnetic rails that may be configured for stroke patterns and drills. Other products have helped us through the crunch, as well. Nearly every article I seem to make mention of Martin Chuck's Smart Ball,  which is still going strong. We also picked up Jamie Brittain's Swing Plate, along with the line of Sure-Set products from Dan Frost and Martin Hall, which are all excellent. That said, it has definitely been putting products that have helped us keep the ball rolling so far in 2020.