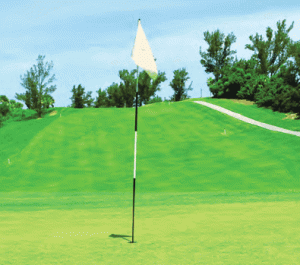 If you ask golfers what you need to do to shoot low scores, they probably would say things like hit the ball far and straight and make putts, and they would be correct. Shooting low scores requires a certain skill set that is honed through years of dedicated practice.
To achieve these skills, golfers everywhere spend countless hours on the range and practice putting green, working tirelessly to improve. They may also receive professional instruction, which focuses largely on mechanical technique. A certain few may further seek out help for the mental game in the form of books or visiting a sports psychologist. All of these skills are necessary in order to play the game and to shoot the lowest scores possible.
But often overlooked are the little things that can wreck a score. Newly crowned United States Senior Golf Teachers Cup champion Grant Gulych has three things he considers important. "I always figure if I don't have penalty shots, don't three-putt and don't make double bogeys or worse, I have a great chance to win," said Gulych. Those who average around 90 – bogey golfers – can certainly alter their play to avoid penalty shots and three-putts. However, avoiding double bogeys for 90-shooters can be problematic, so they can amend this advice to avoiding triple bogeys.
Noted teacher Hank Haney says that to prevent big numbers on the scorecard, three things must happen: no penalty strokes, no three-putts and no "two-chips" (taking more than one shot to reach the green on short pitches and chips). The first two mirror Gulych's list, while the third is something that the late USGTF examiner John Nichols always said. Nichols put it another way, describing it as "making sure your miss is on the green." It underscores how important it is to make sure you have a putt instead of another chip. This may involve becoming more conservative when the golfer is short-sided (where there is not much green to work with when the ball is off the green), and accepting a longer putt instead of trying to get the ball close.
Mark Harman, USGTF national course director and newly crowned CGTF and United States Golf Teachers Cup champion, has what he calls his "cardinal sins" to avoid: three-putting, missing a putt from under four feet, making bogey with a wedge approach and making either a six or a double bogey or worse on the card. In winning the CGTF and U.S. titles recently in Niagara Falls, Ontario, Harman did not have one cardinal sin on his scorecard.
What do all of the items on Gulych's, Haney's and Harman's lists have in common? All of them are seemingly easy enough to avoid, but all of them are also advice given to and by excellent golfers! So if low handicappers and pros struggle with these simple items, imagine what the club golfer faces. Harman, for example, says that he routinely averages two to three strokes lost every round by not avoiding his "cardinal sins." Gulych, while an accomplished champion, doesn't emerge victorious all the time, which means he commits the errors on his list when he doesn't win.
Each item on these lists highlights how important it is to avoid the little things that can lead to big scores. For example, the tee shot on a particular hole may be fraught with danger everywhere. The driver may not be the best play, so the player should use the longest club that he trusts will hit the ball into the fairway. When it comes to penalty strokes, the golfer needs to take extra care to shoot away from the penalty area or hazard, and not take unnecessary risks. It can be tempting to take Phil Mickelson- type risks, but the golfer needs to ask himself what the penalty for failure is. Most of the time, the risk is not worth the reward.
On the greens, most three-putts are because the player's distance control was lacking. Go to any golf course and you will see players mainly practicing from the 10-15 foot (3-5 meter) range. Very rarely will you see golfers spending adequate time practicing from outside 30, 40, or even 50 feet, but these are the very distances that three-putts become common. Most golfers are likely to have at least one or two first putts from long range, and these become almost sure three-putts because they never practice from there.
Yes, it's the little things that destroy scores faster than a lack of ability to hit long drives or laser-like irons. Avoiding these little things are in the realm of most golfers, including average golfers. They just require an attention to detail, more conservative play, and common sense. A good coach will instill this mindset into their players, and the players in turn will see the rewards on the scorecard.