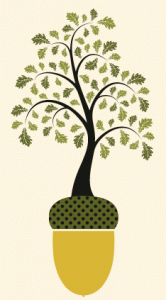 By Mark Harman USGTF Course Director Ridgeland, South Carolina
When Sally J. Sportsman interviewed me for her article in this magazine, "Teaching and Modeling a Winning Mindset" (page 17), she asked me a question that took some thought on my part to answer: "How do you know when you're as good as you're ever going to get?"
It's a question that has undoubtedly bedeviled golfers for centuries, and we see its effects on golfers today, including those in the professional ranks. It's a question that is difficult to answer without some contemplation.
One of the allures of golf is the intermittent reinforcement nature of the game, which researchers have found is a lynchpin of addiction. Gambling also offers such reinforcement, so it's no stretch to say that golf can become addicting. There's also an addiction to improvement for many golfers, convinced that there must be a more automatic way for them to swing the club. Golf instruction has always been popular, but never more so than in our modern age, with YouTube videos and instructional websites, not to mention the more traditional avenues of books and magazines.
The seduction of improvement happens because, no matter how good you get at golf, you are still going to make a ton of mistakes of varying degrees. When he was at the top of his game, Ben Hogan said it was typical for him to hit only one or two shots that came off "exactly as planned." Giving the exacting standards of Hogan, this is understandable, but it also points to an interesting paradox (and you are free to call it "Harman's Paradox"): The better you get at golf, the fewer the shots you consider good will be hit.
On the surface, that seems to make no sense at all, because if you are getting better at golf, you must be hitting better shots, right? Of course. But the paradox is in what constitutes a good shot for a person of a particular skill level. A bogey golfer may consider it to be a good shot if he hits the green from 100 yards out, while a scratch golfer may be unhappy if he winds up with a 25-foot putt in the same situation. It is for this reason that I have often told people that I believe a lot of bogey golfers actually have more fun playing the game than many scratch golfers!
This isn't to say that we should never strive to improve. I graduated from college with a competitive scoring average of 80.1 my senior year, hardly a harbinger of successfully playing professional golf in the future. Although the first job I landed out of college was a typical 40-hour per week job, the hours varied such that I could spend a fair amount of time working on my game. I continued to improve until I reached a 1 handicap, turned pro, and eventually won 17 professional events overall. I have advanced to U.S. Open Sectional qualifying twice, signifying I was one of the 750 best golfers in the country those respective years, so it is indeed gratifying to be able to play the game at a high level.
But still, no matter how good a round of golf I may have played, there was always the frustration of the vast majority of my shots being mishits, as strange as that may seem. So while I never came close to reaching the level of Hogan, I can understand where he's coming from when he made his famous statement. Having said all of this, and while I do believe some scratch golfers are some of the unhappiest ones out there, it's more satisfying to play the game at a higher level that you did previously.
Everything I've written so far is the setup for the question asked in the first paragraph. The best answer I can come up with is, "You can never know when you're as good as you're ever going to get until well after the fact." Some examples will bear this out.
Nick Faldo was convinced in the early 1980sthat he was capable of more, and went to see David Leadbetter. After a two-year process, Faldo had completely re-worked his swing and became a six-time major champion.
Somewhere in the middle is Tiger Woods. After having played what was arguably the finest golf ever seen from the 2000 U.S. Open to the 2001 Masters, Woods left his coach, Butch Harmon, to work with Hank Haney. After a lull, Woods returned to his winning ways, capturing trophies at the same rate but not with the same dominance.
And then there are cases like Derek Ernst. After winning the Wells Fargo Championship in 2013,the very next day he set about changing his swing, saying now was the time since he had the luxury of a two-year exemption. Unfortunately, to date Ernst hasn't notched even so much as a top-10 finish and is currently off the PGA Tour. Elite players aren't exempt, as such luminaries as Padraig Harrington and Luke Donald have struggled to reach their former glory after changing their swings.
What kind of guidelines can we, as teachers and coaches, use to determine if a player is as good as they're ever going to get? I think a lot of it has to do with how far the player has come. Ernst came out of nowhere to win on the Tour, meaning for one week he was the best player in the world. Why change that immediately? In Harrington's case, he was fresh off of winning three majors in two years – that's historical stuff. And Donald's previous game got him to #1 in the world.
A player's goals also have to be accurately judged by the teacher/coach. This may depend in large part on the experience of the teacher/coach with other players who undertook drastic measures to change their games. Experience in knowing what's possible and what's not is crucial to this decision-making process.
Finally, the player has to step back and be an objective observer, if at all possible, of his or her game. Faldo realized he had trouble closing out big tournaments and could tell his technique wasn't re-liable. This was an obvious tell-tale sign that he had to change.
On the other hand, had Harrington said to him-self, "You know, winning three majors in two years is pretty good; let's see how far I can take this," he might have won another three majors the following two years. Now, we'll never know.
More importantly, neither will he.