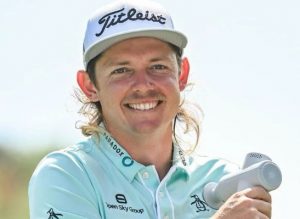 We called it! In our April e-newsletter, Cameron Smith was the featured pro, and we wrote these prescient words: "…it would surprise no one if he were to win a major championship sometime soon." Smith wasted no time in winning his first major championship just three short months later when he won The Open at St. Andrews in Scotland.
,
Most of the pre-tourney hype was all about Rory McIlroy and how a victory would have been fitting, and through three rounds it looked as if the Northern Irishman was all set to claim the Claret Jug. He and Viktor Hovland held a four-stroke lead over Smith, and after nine holes McIlroy's margin was still three. McIlroy even birdied the 10th hole to briefly command a four-stroke lead, but Smith ripped off five consecutive birdies to start the back nine to capture the lead. McIlroy could do nothing but make pars the rest of the way in, with Smith scoring a final birdie at the 18th.
,
There has been some discussion whether McIlroy "lost" The Open or Smith "won" it. Make no mistake – Smith needed a 31 on the back nine to win, and he responded with a 30. Now that he has his maiden major victory, and given his incredible putting skill, Smith is likely only getting started.
,