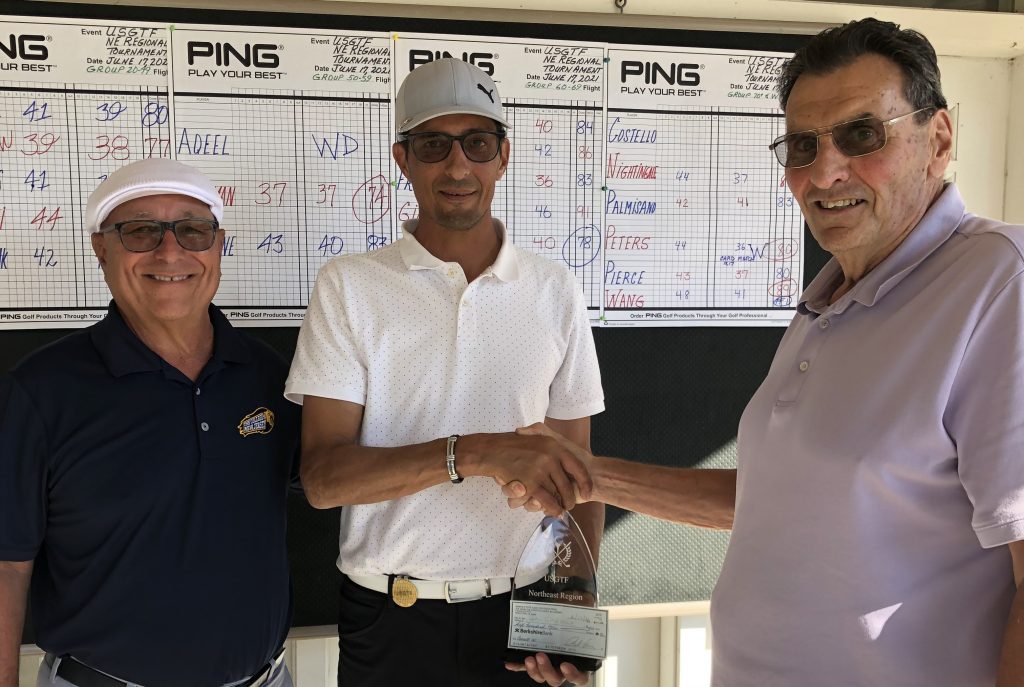 Northeast – Congratulations to Jonathan Dorfman, who won the USGTF Northeast Region Championship held at Mountain View Golf Course in Ewing, New Jersey, on June 17. Dorfman earned a first-place check of $700 for his winning play, firing a 74 to defeat runner up Joe Lee by three shots. Lee earned $400 for his efforts, with Jim Grow another stroke back at 78. Grow earned $300. On the Ladies' side, Haiyan Wang took home top honors. The Northeast Championship regularly features the largest field of all the region championships.
Central –
The USGTF Central Region Championship will take place on Sunday and Monday, August 1-2, at Pheasant Run Golf Course in Ann Arbor, Michigan. The entry fee is $215. Entry Deadline is July 18th. To enter or for more information, contact tournament and regional director Brent Davies at
btkadavies@comcast.net
.
Southwest –
September 10-12, Golf Club at Twin Creeks, Allen, Texas. Entry fee $225 (includes Friday night dinner). Contact region director Bruce Sims at 
bsims@pga.com
.
Northwest –
September 22-23, Northern California, more info to come. Contact region director Nathan Guerrrero at 
prtime.ng@hotmail.com
. Be sure to visit 
www.USGTF.com
in the Stay Informed section for registration details and updates.