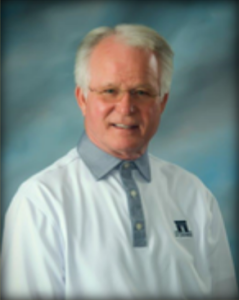 (Note: This information was provided by John Joy and is reprinted.)
John Joy is a master club fitter and instructor at Le Triomphe Golf Academy near Lafayette, Louisiana. He has over 50 years of experience in the game of golf. The academy is an indoor/outdoor teaching facility utilizing the latest teaching technology to provide students with the ultimate golf experience. Two indoor hitting bays provide the ability to launch balls into an outdoor range from the comfort of climate-controlled teaching bays. The academy features an extensive practice area which includes a putting green, chipping green and sand and grass bunkers.
He utilizes motion analysis and digital media technologies. He currently holds the title as one of Golf Digest's Top Club Fitters in the country and has a loyal following by those who know there is no club fitter that can compare. Joy not only has knowledge and skill, but has the true desire to make sure that every golfer that crosses his path will walk away with key improvements to their golf game.
Joy started his golf career on sand greens in Texas in his pre-teen years and later started an apprenticeship with designs of staying within the golf industry. While working and living abroad for nearly 30 years, he had the privilege of playing golf all over the world, from sand greens in southern Iran to the royal courses of Asia and Great Britain. Upon retirement in the early 1990's, he began earnestly focused on refining his golf skills. He has passion for the game and knows that there are no two golfers alike. He strives to be the best in his field and always keeps up with the latest technologies when analyzing a student's game.