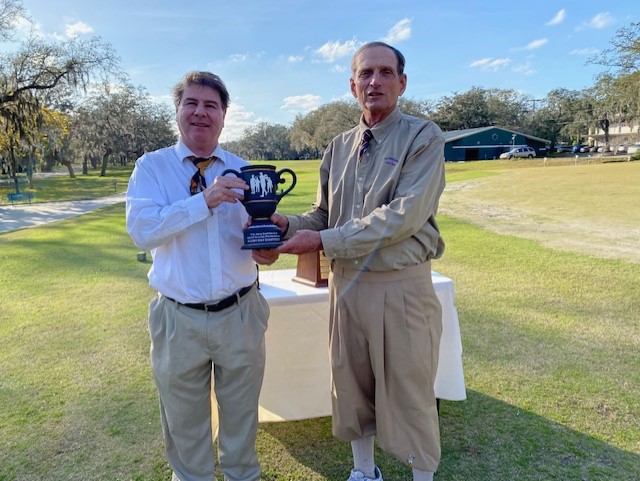 Mark Harman from Ridgeland, SC, and newly appointed director of the Southeast Region of the USGTF, shot a 76 to win the U.S. Professional Hickory Golf Championship at the 100-year-old Temple Terrace Golf & Country Club outside of Tampa, Florida, on February 20. Harman is the first USGTF professional to win the event in its 13-year history.
Asked to comment, retired Southeast director and tournament chairman Mike Stevens said, "It's great to see a fellow member of the organization break through and win the event. As for the tournament, it would have never come to fruition if not for the support of former president of the USGTF, Geoff Bryant. Geoff always believed that it was important for golf professionals to remember the roots of the game and pass its history on to peers and students alike. The USGTF title sponsorship of the tournament for several years while he was president allowed me to build it into what it is today. For that, I will always be grateful to him. Hope to see more of our members participate in the future."
The tournament celebrates the Florida Open, a hickory event played at this venue in 1925, and the winner has his name affixed to the John Shippen Cup, named after America's first golf professional. The cup resides permanently in the Temple Terrace clubhouse. Next year's event is scheduled for Monday, February 19, 2024.