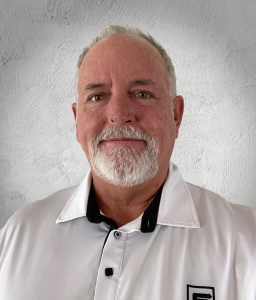 By Jerry Heinz
I was certified through the USGTF in 2008 and started teaching at Cottonwood Golf Club in El Cajon, California, that same year. I worked with San Diego Chargers and San Diego Padre players, and also Hollywood celebrities. I worked with my kids camps, which was fabulous, and helped several charity events with the Wounded Warriors and Susan G. Komen (breast cancer) charities, and more.
My last two years teaching in Lake Havasu City, Arizona, I was at The Refuge Golf Club, an Arnold Palmer design. Unfortunately, the course went bankrupt again and now I work towards qualifying for the PGA Tour Champions. My game feels great, and I've had the pleasure of being gifted with Sqairz golf shoes. The founder of Sqairz has been very kind to me. He also said currently John Daly, Nick Faldo, Sepp Straka and myself are the only ones currently wearing the newest pair, with the breast cancer pink ones being my favorite.
I finished fifth in the U.S. Golf Teachers Cup a couple years ago in Las Vegas. It was great meeting all the members. I had a blast a few years ago doing a podcast with John Daly and Bob Menery. John is very generous, as he sent me another lion headcover which, yellow being my favorite color, I added two feet of yellow dreadlocks to it. He also sent me his new CD which I enjoy.
I have four children who are adults now: Tyler, Connor, Katie and Cameron. Connor is pursuing his path with the PGA and working at a private country club, still trying to beat Dad (me) on the course.
My teaching does not always involve cash money. I enjoy helping individuals at any given time, even if it's just a grip change or setup tip which I always share examples through photos and videos. I moved to Arizona six years ago full-time to help my mother, who suffered from dementia. I acquired my job at The Refuge immediately. They brought me into the team in a very short time. They loved my portfolio, and the rest is history.