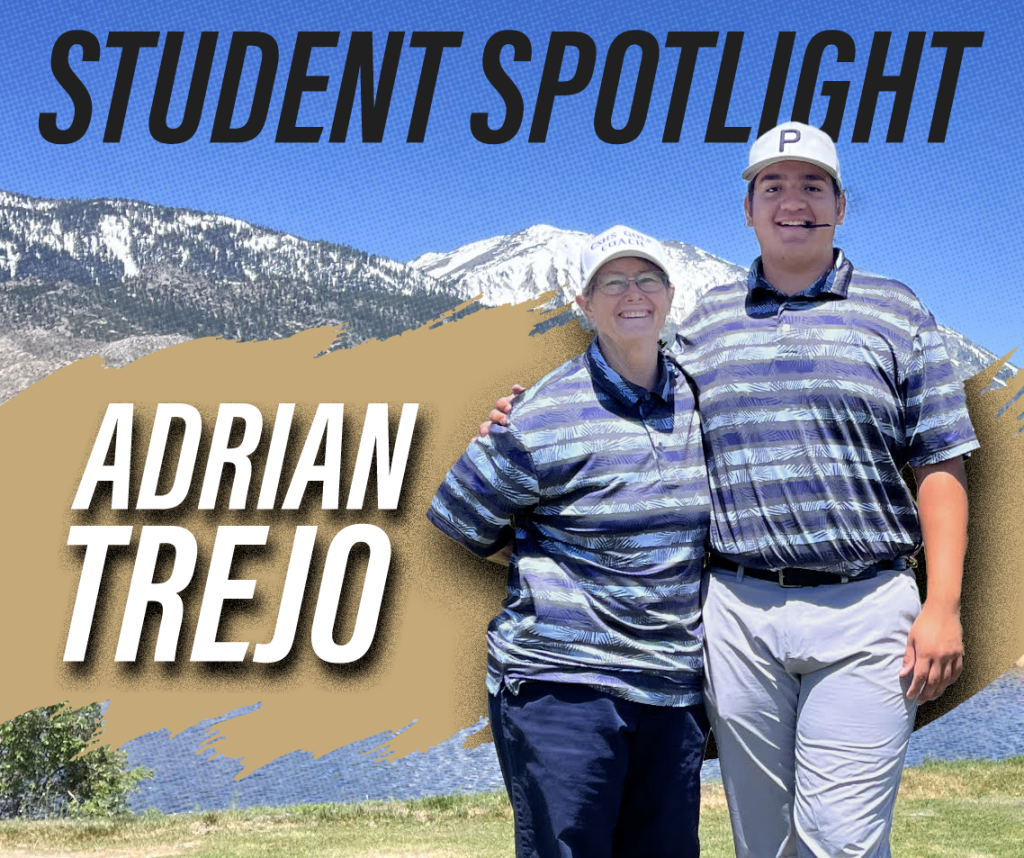 By Pamela Montgomery, USGTF Member
Adrian Trejo decided to play golf as an outlet due to the Covid restrictions of 2020. He comes from a family rich in tradition. His father and mother have guided their sons to work hard and be honorable young men. His older brother, a police officer, suggested they try the game at a weekly family meeting. Now, all the men play…they caught the "golf bug."
Adrian approached me about joining the team at Canyon Springs High School in Las Vegas, Nevada. It's been a roller coaster ride ever since. I am a USGTF certified instructor, license #6108. My other job is that of a schoolteacher for the Clark County School District in Las Vegas. I became the golf coach in the 2022-2023 school year. When Adrian walked into my classroom and asked what he needed to do to play, both our lives changed.
Adrian has a background rich in football. He was a team captain, leader, and role model for others. Adrian is an honor student driven to always do and be his very best. This all made my job so much easier. Adrian not only joined the team, but made it to the Nevada State Championship his very first year as a competitive golfer. Together we have concentrated on improving his short game and making better club selections for specific shots. Our game plan also focused on controlling his power and accuracy off the tee.
We are charting his GIRs, putts and fairways. Adrian is a fierce competitor and finds golf extremely self-rewarding. He loves the game more than ever, mostly because he sees that hard work and dedication pay off. This year, Adrian has decided to concentrate on golf. He sees his future in golf as a lifelong passion.
It has been a true honor for me as a USGTF instructor to see my student achieve so much in such a short time. We are both excited about where golf might take him. Not only is he strong, athletic and intrinsically motivated, but he has the biggest heart of anyone I have ever had the pleasure of teaching. Keep watching for this name, Adrian Trejo; we may see it on TV someday.