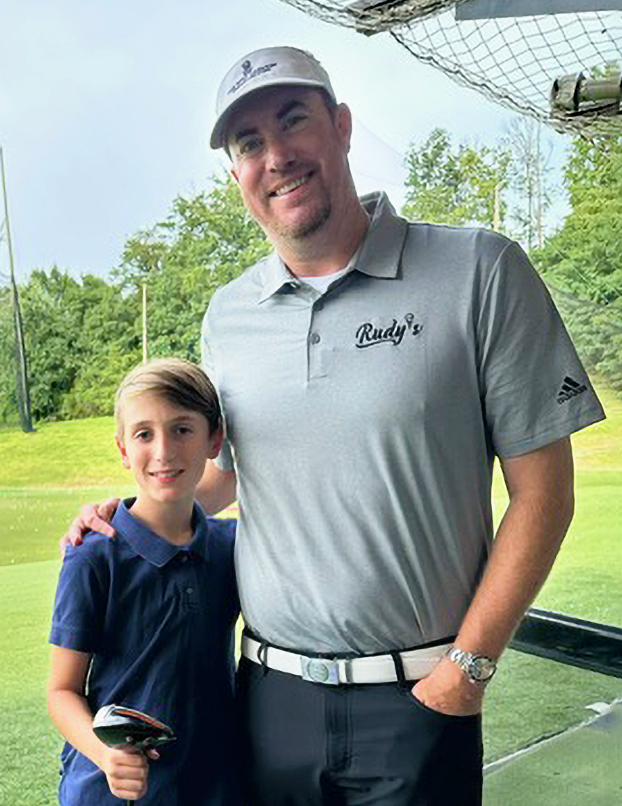 By Sean Moore, USGTF, Alexandria-Virginia
Throughout my career in athletics and golf, I have had the privilege of working with numerous talents of all ages and genders. One of my first students when taking over as director of golf at Rudy's Golf and Sports Bar in Alexandria, Virginia, was a young man named Cooper Fischer. He was an 11-year-old that was very new to golf but had tremendous experience in soccer. He wanted to give golf a try and was incredibly shy and unsure of what the future held for him in the sport.
We began our journey together once a week and truly started from scratch. We wanted him to eventually gain enough skill sets and confidence that he could play with his uncle and father. Cooper quickly began to show improvement, but more importantly, he started to get that sparkle in his eye when we worked together as you could see he was beginning to love the sport. Cooper was persistent in his pursuit to not only improve his swing, but he thrived on learning about course management, terminology, history and the people that have paved the way for golfers of all ages. With the support of his entire family, Cooper developed a tremendous swing and has built his confidence as a young man. He hits the range two or three times a week, including his structured lessons, and now reports back to me weekly regarding his strengths and weaknesses from his previous sessions.
Cooper and I have built a tremendous friendship as instructor and student. We grind on the range together while sharing a bag of sour gummies or a basket of fries. His post-lesson tradition: to sit with his family and have the famous grilled cheese from Rudy's Golf. The Fischer family has not only supported their son and his drive to be a better golfer, but they have embraced the lifestyle. Cooper's dad has also found a new spark as well and is excited about sharing the game again with his son. Cooper and I will continue to work together, and he may choose to try competition at some point.
However, in my eyes he has already won. He discovered the sport we all love so much. He's improved his swing, his knowledge and his confidence. He is a tremendous example of hard work and commitment. He reminds me every week of why I choose to teach golf for a living, and I can't wait to see the things Cooper is able to accomplish on and off the course.