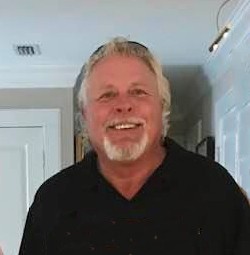 Ken Butler was born and raised in Scotland, the "home of golf," where he learned the game of golf early on. He says golf and soccer have always been in his blood. Competing competitively, he made his way to the United States in 1984. He stopped competing in late 1980s with a severe back injury that still nags him today.
In 1992, he became certified as a USGTF teaching professional and then gained his Master Golf Teaching Professional certification. eventually becoming part of the USGTF and WGTF examining staff. He has traveled all over the world with the WGTF, including three trips to the Far East. He has represented Team USA in nine World Golf Teachers Cup events and is a past WGTF individual champion.
Butler was nominated as a Golf Magazine Top 100 Teacher, selected as a WGTF Top 100 Teacher, and was inducted into the USGTF Hall of Fame in 2004. Butler is the former director for the Tony Jacklin Golf Academy, and has established quite an accomplished teaching career, having giving lessons to both President Bill Clinton and President George H.W. Bush.
His teaching philosophy is simple: "Take stuff away; don't add any junk. They have enough nonsense in there already. Get set up properly and have a balanced finish!" He now resides on the west coast of Florida in Anna Maria Island, which he refers to as paradise. Butler is currently the director of golf at Key Royale Golf Club, a hidden nine-hole gem. He shares his life with his one true love besides golf, his beautiful wife Kari, who he says "keeps him grounded whenever his mind wanders."